Guided Tarpon Fishing Florida Keys - Big Pine Key
Tarpon are one of the largest inshore sport fish you can catch with trophies reaching up to 200 pounds. They are strong fighting fish with dramatic head shaking jumps and lightning fast runs. Tarpon fishing will test the best angler's skills and stamina. Captain Steve is an experienced tarpon fishing guide and will find the fish and assist you in the best techniques to make your trip a success!
Bring your A Game for battling with these bruisers. The Tarpon are hungry, strong and want to win.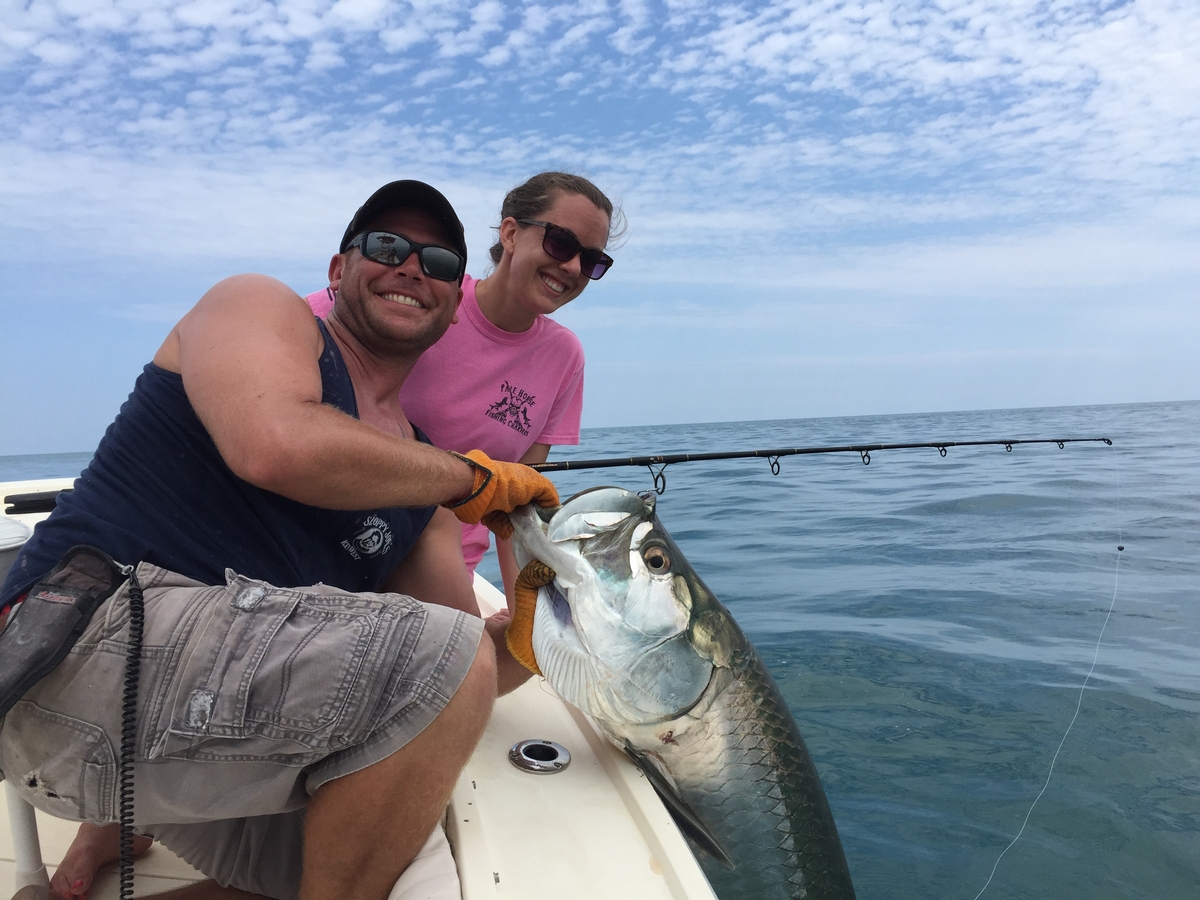 Tarpon Fishing The Keys
Tarpon Fishing Techniques
Tarpon fishing techniques focus on live bait such as mullet and crabs on spinning gear. We do a lot of drifting baits in the current. Normally we stay within the Marathon, Summerland Key, Bahai Honda & Big Pine Key areas.
We fish bridges and grass flats for cruising fish. Depending on weather and fishing conditions, we cast artificial baits for Tarpon at times. We will inform customers as to which bait is working best at the time of their charter. If you have a preference about bait selection of fishing techniques, we will do our best to accommodate.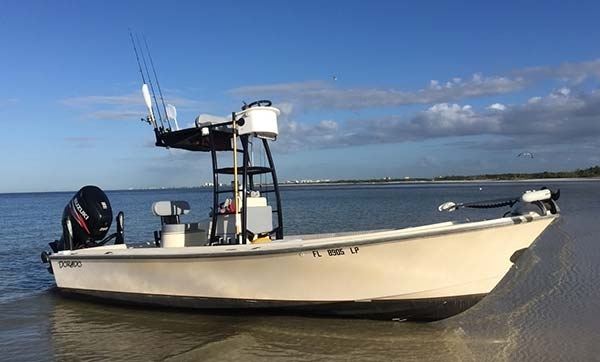 The Fishing Craft
The Fishing Boat & Equipment
The tarpon fishing charter begin as you climb on board the Dorado-23. The craft is a center console with a tower and second station outfitted with premium electronics.
The top station allows the captain to site fish and have an overall better view to follow the fish and direct the anglers when they have a Tarpon on. The Dorado is versatile for inshore and offshore fishing. It is able to float in very shallow water and also has a very smooth and comfortable ride even in choppy water. The fishing boat outfitted with premium electronics.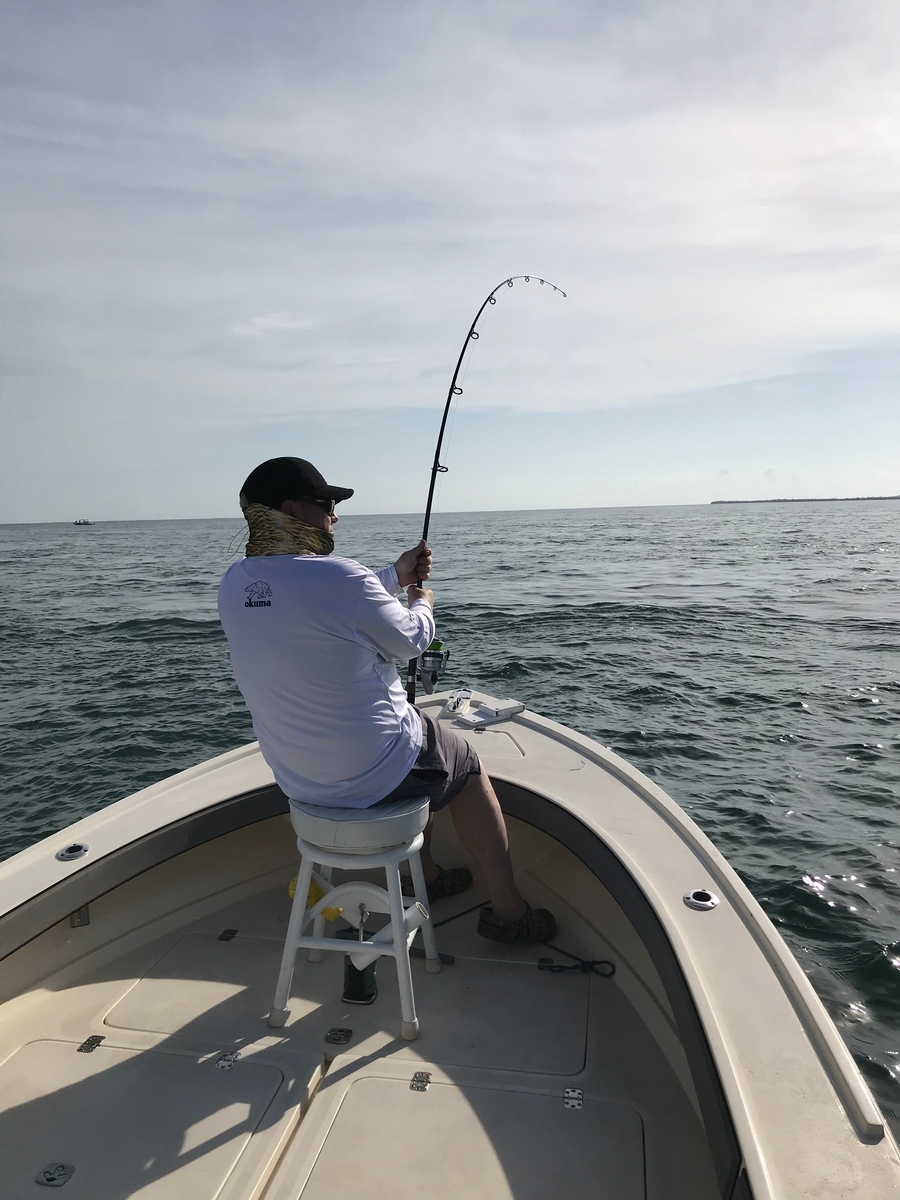 Tarpon Fight
The Atlantic Tarpon | Florida Keys
The Atlantic Tarpon (Megalops atlanticus) we hunt in the Florida Keys is a ray-finned fish which inhabits coastal waters, estuaries, lagoons and rivers. It is also known as the Silver King. The Tarpon's diet includes small fish and crustaceans. It is typically found in tropical and sub tropical regions. April and May are the best months to fish for Tarpon in the Florida Keys as they begin their migration up the west coast of Florida. Tarpon are known as one of the best fighting fish in the world. They posses a legendary amount of strength & endurance. Tarpon make spectacular jumps, long runs and really test the agility and skill of every angler.